I'm gonna take a moment to pimp my two groups on deviantArt.
Anime Catgirls

is pretty much that, a group for catgirls!
I took over the group after it went up for adoption and it has slowly being growing and amassing a large collection of artwork and artists with an interest in catgirls.
I have to thank many of the contributors and specially

for keeping things running smoothly while I'm away.
Here are some artwork samples from the Contributing Artists:
Funny Knights
My beloved

made

to start collecting and organizing all of our cosplay pictures. We scour deviantART and our friend's galleries for pictures of us in cosplay X3
Since I like to edit my photos to make sure everything looks just right and also have a tendency to upload sets in some sort of chronological order... it's probably gonna be a long while until I catch up with the actual flow of my cosplay, specially considering I've doubled the amount of events I'm going to, cosplays I'm making, and pictures I'm taking!
If you want to be more up to date with our cosplays adventures, add this group to your watch, and if you've taken our picture let us know so we can add it to the collection.
I'LL ALSO BE UPLOADING SOME PICTURES EXCLUSIVELY TO THE GROUP. So the only way to see them, is gonna be if you're watching the group!
Here's some pics from Animazement 2010 that have already sprung up :3
Florida Supercon Wrestling Show!
~*Rumble Roses' Aigle*~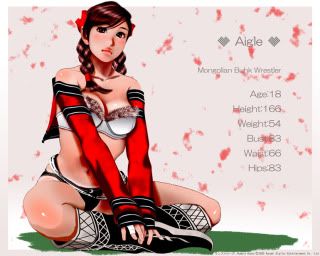 That's right! I'll be part of the Florida Supercon
[link]
wrestling show cosplaying lovely wrestler Aigle =^_^=
~
Junicorn77
will be Benikage (Bloody Shadow), and ~
TewiBewi
will be Dixie Clements. That's gonna be a lot of fun~
Enjoy your long Memorial Day weekend y'all X3