Facebook Page | Blog | Twitter | Cosplay
The second version of Cocona with improved shoes and skirt.
I'll try to make it my goal to upload all the pictures from 2009 before the end of 2010 =_= hmmm tooo many pics.
How my costume was made: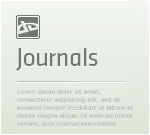 Shunya Yamashita's CoconaThe Making of Cocona
(Now with MORE pictures!)

PICTURES OF THE ENTIRE PROCESS ARE IN MY COSPLAY.COM PAGE: http://www.cosplay.com/gallery/169190/

At this year's Jacon I debuted my Cocona cosplay.
I'm very happy, excited, proud to have finally completed this project. Cosplays I've done in the past usually involved comissioning my costumes overseas, making them mostly out of already existing garments and lots of help from friends, and for the past year extreme costume recycling (aka using somebody else's costume or using old stuff over and over again).

Beginning the project
For Cocona, I had to make it special... This has been my dream cos
Photo by

@ Metrocon '09
Characters by artist Shunya Yamashita, artbook "Wild Flower".